Vincerx Pharma Presents Preclinical Data on VIP236, a First-in-Class Small Molecule Drug Conjugate (SMDC), at the 2023 American Association for Cancer Research (AACR) Annual Meeting
VIP236, a SMDC with a novel optimized camptothecin (CPT) payload, demonstrated significant activity in patient-derived (PDX) mouse models and metastatic PDX mouse models across several tumor types
PALO ALTO, Calif., April 17, 2023 (GLOBE NEWSWIRE) -- Vincerx Pharma, Inc. (Nasdaq: VINC), a biopharmaceutical company aspiring to address the unmet medical needs of patients with cancer through paradigm-shifting therapeutics, today presented a poster of preclinical data of VIP236 monotherapy treatment in PDX and metastatic PDX mouse models across several tumor types at the 2023 American Association for Cancer Research (AACR) Annual Meeting.

VIP236 is a first-in-class SMDC with a tailored design to efficiently treat patients with aggressive and metastatic cancer. VIP236 binds to activated αVβ3 integrin, allowing specific homing to the tumor, and is efficiently cleaved by neutrophil elastase (NE). Both proteins are present in the tumor microenvironment (TME), are highly expressed in advanced metastatic tumors, and are associated with poor prognosis. Anticancer activity occurs after a specific and targeted release of an optimized CPT payload by NE in the TME. Once the optimized CPT payload penetrates and accumulates in the cell, it inhibits topoisomerase 1 (TOP1), causing DNA damage and leading to cell death. The novel optimized CPT payload of VIP236 was designed for high permeability with low active efflux potential to overcome transporter-mediated resistance observed with SN38, the active metabolite of irinotecan, which is also a CPT.
"The preclinical data presented at AACR demonstrate that VIP236 had potent and durable antitumor activity in multiple mouse models implanted with tumor cells from cancer patients," said Ahmed Hamdy M.D., Chief Executive Officer of Vincerx. "VIP236 treatment was efficacious in a PDX non-small cell lung cancer model, including durable complete responses (CRs). Additionally, we observed significant tumor growth inhibition in a PDX colorectal cancer (CRC) liver metastasis model and significantly reduced lung and brain metastasis in a PDX orthotopic triple negative breast cancer (TNBC) model. Most notably, in gastric PDX and cell line-derived cancer models, VIP236 showed significant tumor growth inhibition compared with ENHERTU®, an approved antibody-drug conjugate (ADC), independent of HER2 status. We know ENHERTU works in HER2 low breast cancer, so we're encouraged to see our SMDC showing improved in vivo efficacy not just in HER2 high but also in HER2 low and HER2 negative gastric models. It's important to note that showing this type of activity in PDX models is impressive, since these models are representative of the heterogeneity of human cancer and more meaningful than results seen in cell lines."
Dr. Hamdy continued, "The results presented at AACR, together with our previous findings showing that the anticancer potency of VIP236 can deliver up to 40 times more drug to the cancer while sparing surrounding tissues and normal organs, suggest that VIP236 has the potential to provide new treatment options for patients across various aggressive tumor types. We are excited with the continued progress of our bioconjugation platform and have started dosing the first cohort in our Phase 1 VIP236 dose-escalation study in patients with advanced solid tumors."
Key Presentation Highlights:
Poster presentation, titled, VIP236: A small molecule drug conjugate with an optimized camptothecin payload has significant activity in patient-derived and metastatic cancer models, presented by Beatrix Stelte-Ludwig, Ph.D., Vincerx Pharma GmbH, Monheim, Germany, include:
In an orthotopic metastatic breast cancer PDX model, immunohistochemistry analysis revealed an increase of αvβ3 and elastase staining after VIP236 treatment, while TOP1 expression remained stable. These results suggest VIP236 has potential antineoplastic activity across various advanced and metastatic cancers.
The mechanism of action of VIP236's optimized CPT is characterized by TOP1 inhibition, which leads to DNA damage and, ultimately, cell death. DNA damage can be measured by phosphorylation of ɣH2Ax.

Time- and treatment-dependent phosphorylation of ɣH2Ax cells from the SNU16 cell line derived mouse model confirmed on-target TOP1 inhibition from the liberated optimized CPT payload derived from VIP236 and subsequent DNA damage.

VIP236 was efficacious in a PDX non-small cell lung cancer (NSCLC) model, with durable CRs. Partial responses and stable diseases were observed in PDX colon, renal, and TNBC models. Additionally, VIP236 treatment induced significant tumor growth inhibition in a PDX CRC liver metastatic model and significant reduction in lung and brain metastasis in a PDX orthotopic TNBC model. The reduction of brain metastases suggests successful VIP236 penetration of the blood-brain barrier.
In gastric PDX cancer models, VIP236 treatment showed significant tumor growth inhibition compared with the approved anti-HER2 ADC, ENHERTU® (trastuzumab deruxtecan), independent of HER2 expression levels. Similar results were observed in a cell line-derived mouse model (HER2neg SNU16).
VIP236 is currently being evaluated in a first-in-human Phase 1 dose-escalation study in patients with advanced solid tumors (NCT05712889).
The poster can be accessed on the presentations section of the Vincerx website.
About Vincerx Pharma, Inc.
Vincerx Pharma, Inc. (Vincerx) is a clinical-stage biopharmaceutical company committed to developing differentiated and novel therapies to address the unmet medical needs of patients with cancer. Vincerx has assembled a seasoned management team with a proven track record of successful oncology drug development, approvals, and value creation. The company's diverse pipeline consists of enitociclib, currently in Phase 1, and a proprietary modular bioconjugation platform, which includes a small molecule drug-conjugate, VIP236, in Phase 1, and preclinical next-generation antibody drug conjugates, VIP943 and VIP924.
Vincerx is based in Palo Alto, Calif., and has a research facility in Monheim, Germany. For more information, please visit www.vincerx.com.
Cautionary Statement
This press release contains forward-looking statements within the meaning of Section 27A of the Securities Act of 1933, as amended (the "Securities Act"), and Section 21E of the Securities Exchange Act of 1934, as amended, that are intended to be covered by the "safe harbor" created by those sections. Forward-looking statements, which are based on certain assumptions and describe future plans, strategies, expectations and events, can generally be identified by the use of forward-looking terms such as "believe," "expect," "may," "will," "should," "would," "could," "suggest," "seek," "intend," "plan," "goal," "potential," "on-target," "on track," "project," "estimate," "anticipate," or other comparable terms. All statements other than statements of historical facts included in this press release are forward-looking statements. Forward-looking statements include, but are not limited to: Vincerx's business model, pipeline, strategy, timeline, product candidates and attributes, and preclinical and clinical development, timing, and results. Forward-looking statements are neither historical facts nor assurances of future performance or events. Instead, they are based only on current beliefs, expectations and assumptions regarding future business developments, future plans and strategies, projections, anticipated events and trends, the economy and other future conditions. Forward-looking statements are subject to inherent uncertainties, risks and changes in circumstances that are difficult to predict and many of which are outside of our control.
Actual results, conditions and events may differ materially from those indicated in the forward-looking statements. Therefore, you should not rely on any of these forward-looking statements. Important factors that could cause actual results, conditions, and events to differ materially from those indicated in the forward-looking statements include, but are not limited to: general economic, financial, legal, political, and business conditions; the potential effects of health epidemics and pandemics, including COVID-19; risks associated with preclinical or clinical development and trials, including those conducted prior to Vincerx's in-licensing; failure to realize the benefits of Vincerx's license agreement with Bayer; risks related to the rollout of Vincerx's business and the timing of expected business milestones; changes in the assumptions underlying Vincerx's expectations regarding its future business or business model; Vincerx's ability to develop and commercialize product candidates; Vincerx's capital requirements and availability and uses of capital; and the risks and uncertainties set forth in Forms 10-K, 10-Q, and 8-K most recently filed with or furnished to the SEC by Vincerx. Forward-looking statements speak only as of the date hereof, and Vincerx disclaims any obligation to update any forward-looking statements.
Vincerx and the Vincerx logo are our trademarks. This press release also contains trademarks and trade names that are the property of their respective owners.
Contacts
Gabriela Jairala
Vincerx Pharma, Inc.
gabriela.jairala@vincerx.com
Bruce Mackle
LifeSci Advisors, LLC
646-889-1200
bmackle@lifesciadvisors.com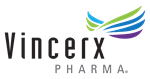 Source: Vincerx Pharma, Inc.